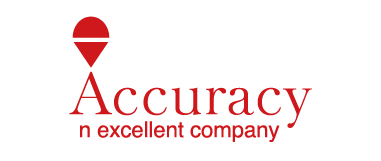 Accuracy is a wholly independent international consulting firm providing advice to company management and shareholders for their strategic or critical decisions, notably in transactions, disputes and crises.
Accuracy's strength is to connect strategy, facts and figures. Our teams are international and multicultural, combining various skills to provide bespoke services to our clients. We recruit our consultants from the best.
Accuracy is present in 13 countries in Europe, North America, Asia, Middle East and Africa and leads engagements all over the world.
As a junior consultant, you will work with your team to provide technical, analytical and reporting assistance to a diverse portfolio of companies, financial investors and law firms. You will contribute to reports addressed to clients. No two projects are the same and you will be constantly challenged and required to think creatively to support the delivery of high quality services to our clients. You will be able to learn and grow rapidly thanks to our professional development program and positive expectations policy.
Requirements
We are looking for exceptional candidates who are analytical, dynamic and self-confident, yet humble. You will need to demonstrate curiosity, enthusiasm, willingness to learn, a commercial interest, common sense and attention to detail.
Our consultants come from a variety of backgrounds but all of them:
Have studied a quantitative discipline such as finance, accounting, economics, math or engineering.
Possess excellent oral and written communication skills.
Are proficient in MS Office (VBA, Big Data and other programming skills are also valued).
Are fluent in French and English (a third language is highly desirable).