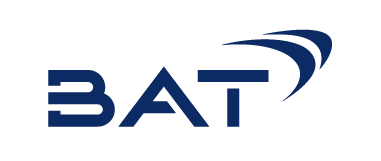 BAT Italia è parte del Gruppo BAT, fondato nel 1902, con sede a Londra.
Azienda leader mondiale nei beni di largo consumo con un portafoglio prodotti multi-category nel settore del tabacco, BAT impiega oggi oltre 50.000 persone, opera in più di 180 mercati e ha stabilimenti in 43 paesi in tutto il mondo. Nominata per il 20° anno consecutivo Sustainability Leader e unica azienda del suo settore ad essere inserita nel prestigioso Dow Jones Sustainability World Index, BAT è impegnata nella realizzazione di un futuro migliore, A Better Tomorrow™, riducendo il suo impatto ambientale e quello della propria attività sulla salute, offrendo ai propri consumatori, fumatori adulti, il più ampio portafoglio di prodotti alternativi a potenziale rischio ridotto a base di nicotina.
In questo quadro, BAT ha inoltre stabilito ambiziosi obiettivi nell'ambito ESG (Environment, Society, Governance), come il raggiungimento della carbon neutrality entro il 2030 (entro il 2050 su tutta la sua filiera), l'eliminazione della plastica monouso non necessaria e l'utilizzo esclusivo di imballaggi in plastica riciclabile, riutilizzabile o compostabile entro il 2025.
Con circa 400 dipendenti, oggi BAT Italia è alla guida del cluster SEA – Southern Europe Area che include, oltre al nostro Paese, anche Cipro, Grecia, Israele, Malta, Portogallo, Spagna, Isole Canarie, Andorra e Gibilterra, Croazia, Serbia, Bosnia ed Erzegovina, Slovenia, Macedonia del Nord, Kosovo e Albania.
Nel 2022 BAT Italia ha ottenuto per l'undicesimo anno consecutivo la certificazione "Top Employer Italia". BAT ha ottenuto anche la certificazione Top Employer Europe insieme a quella Top Employer Global.
BAT Italia, inoltre, ha ricevuto il premio Minerva Federmanager 'Azienda di eccellenza per la leadership femminile', per essersi distinta nel campo della parità di genere grazie a politiche volte a garantire pari opportunità, riconoscimenti di carriera e una cultura di empowerment al femminile.
Nel 2020, BAT è stata inserita tra i prestigiosi Diversity Leader globali dal Financial Times.
Il portafoglio strategico dell'azienda è costituito da diversi marchi globali di sigarette tradizionali – in Italia è presente con alcuni brand internazionali tra cui Rothmans, Lucky Strike, Vogue, Dunhill, Kent, e nazionali, come MS – completato da una vasta e crescente gamma di prodotti non soggetti a combustione, le cosiddette New Categories a potenziale rischio ridotto di BAT. Queste comprendono prodotti da vaping, le cd sigarette elettroniche, che includono in Italia i prodotti a marchio Vuse; prodotti a tabacco riscaldato come glo™, il dispositivo di ultima generazione che grazie all'esclusiva Induction Heating Technology™ scalda rapidamente il tabacco fino ad una temperatura di 260°, senza bruciarlo; e prodotti per uso orale denominati Modern Oral (attualmente non distribuiti in Italia) che includono sacchetti di nicotina senza tabacco a base di nicotina. Nel portfolio internazionale di BAT vi sono poi anche prodotti orali tradizionali come lo snus e il tabacco da fiuto.
L'azienda continua a sostenere con chiarezza che le sigarette tradizionali soggette a combustione comportano seri rischi per la salute e l'unico modo per evitarli è non iniziare o smettere di fumare. BAT incoraggia coloro che altrimenti continuerebbero a fumare a passare completamente ad alternative al fumo che siano scientificamente comprovate come a rischio ridotto. L'ambizione di BAT è di avere su scala globale 50 milioni di consumatori dei suoi prodotti non soggetti a combustione entro il 2030.
Grazie alla forte connotazione di azienda dai fondamenti italiani ma dal respiro internazionale, BAT Italia ha assunto un ruolo di grande valore strategico per il sistema economico nazionale e concorre in modo significativo alla crescita dell'economia italiana, contribuendo con oltre 2 miliardi di euro l'anno alle entrate erariali dello Stato. BAT è quotata alla Borsa di Londra. Nel 2020, il Gruppo ha generato ricavi per 25,8 miliardi di sterline e margine operativo lordo per 9.9 miliardi disterline.
Nel settembre 2021, in partnership con Interporto Trieste S.p.A. e l'Autorità di Sistema Portuale del Mare Adriatico Orientale, BAT Italia ha annunciato il lancio del suo nuovo "A Better Tomorrow™ Innovation Hub", nella città di Trieste: un centro di innovazione e sostenibilità di livello mondiale per un investimento totale fino a 500 milioni di euro nei prossimi 5 anni e circa 2.700 futuri posti di lavoro stimati, tra diretti e indiretti.
> Opportunità di carriera
Graduate Program
Stage curriculari
Stage Extracurriculari
Contest con premi in palio
ROLE POSITIONING AND OBJECTIVES
This role is part of the Digital Business Solution department and is responsible for understanding and learning the business processes within the corporate world; Identify improvement opportunities within existing processes and systems, amongst other tasks.
Reports to: DBS – IDT (Information and Digital Technology) Services Manager
Geographic Scope: Italy
WHAT YOU WILL BE ACCOUNTABLE FOR
Understand and learn the business processes within the corporate world.
Identify improvement opportunities within existing processes and systems.
Recommend digital technologies and techniques.
Drive the innovation and improvement agenda within corporate departments in South Europe Area.
Be exposed and have a close partnership to Finance, HR and Legal departments
Collaborate with managers from South Europe Area
Be exposed to different local, regional and global projects and activities
CAN THIS BE YOUR FUTURE ROLE?
Do you have a proactive attitude? Are you willing to develop constantly and support the team in the daily activities?
Are you a result-oriented person?
ESSENTIAL EXPERIENCE, SKILLS AND KNOWLEDGE
Graduate in Computer Sciences
High fluency in English language
Native level of Italian. Spanish is a plus
Up to 6 months of working experience would be consider a plus.
Basic experience or knowledge in Digital Technologies and Techniques
Advanced knowledge of the Office Package, especially Excel.
Knowledge of Power BI, SharePoint would be a big plus.
Positive attitude and willingness to collaborate with diverse teams.
Good analytical skills and a high motivation to learn and self-develop.
Dynamic, open-minded, and result-driven personality
Ability to manage challenging time limits and deadlines.
Excellent problem – solving and organizing skills.
Mobility and project management skills
What we offer:
Competitive working conditions
Experience on how a multinational company operates
Superb working environment with challenging tasks
Opportunity to be part of friendly and highly professional team in a dynamic working environment and to collaborate with colleagues across the BAT Group
The ability to use cutting edge technologies
Employee learning & development
WE ARE BAT
At BAT we are committed to our Purpose of creating A Better Tomorrow. This is what drives our people and our passion for innovation. See what is possible for you at BAT.
Global Top Employer with 53,000 BAT people across more than 180 markets
Brands sold in over 200 markets, made in 44 factories in 42 countries
Newly established Tech Hubs building world-class capabilities for innovation in 4 strategic locations
Diversity leader in the Financial Times and International Women's Day Best Practice winner
Seal Award winner – one of 50 most sustainable companies
BELONGING, ACHIEVING, TOGETHER
Collaboration, diversity and teamwork underpin everything we do here at BAT. We know that collaborating with colleagues from different backgrounds is what makes us stronger and best prepared to meet our business goals. Come bring your difference!