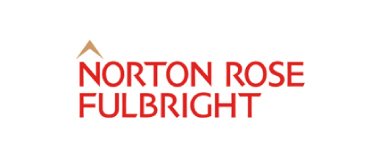 Established in 2000, our Milan office provides a wide range of transactional and regulatory advice to national and multinational corporations, banks and financial institutions, insurance companies and private equity funds, as well as entrepreneurs across many sectors. We also represent clients in domestic and international disputes.
We have dedicated teams in banking and finance, corporate and M&A, litigation and disputes and employment law. Our lawyers in Milan are well-known for their pragmatic, commercial and business-oriented style, as well as specific industry knowledge. We have Italian- and English-qualified lawyers based in Milan who deliver Italian, pan-European and global legal advisory services.
Here are some key information about us:
More than 50 offices around the world;
More than 3,700 lawyers and other legal staff based in Europe, the United States, Canada, Latin America, Asia, Australia, the Middle East and Africa;
More than 7,000 people globally;
Company strategy oriented to D&I and CSR;
28% of female partnerships at a global level;
Pro bono and volunteering programs to help the community;
Diversity and inclusion is a key business issue for us and our clients.
We regularly partner with our clients on a range of diversity and inclusion initiatives;
Further information can be found on our website: https://www.nortonrosefulbright.com/en-it
> Perchè lavorare in Norton Rose Fulbright Studio Legale?

We are an international and dynamic reality. Our vision is to be an employer of choice worldwide, attracting and retaining the best people in order to provide our clients with the most considered and innovative advice.
To attract the best people, we strive to create a diverse and inclusive environment where our people can bring their whole selves to work, have a sense of belonging, and realize their full career potential.
We value difference and actively promote a culture of respect for each individual, encouraging and creating inclusion.
> Opportunità di carriera
Stage curriculari;
Tirocinio per il praticantato
Laurea Magistrale in Giurisprudenza
 > Range di età:
Dai 22 ai 26 anni
 > Aree geografiche di particolare interesse:
Milano
 > Premi
Ranked in two categories: (i) Environment; and (ii) Urban planning and construction. TopLegal (Italy) Administrative Guide, 2021;
Ranked in Banking and finance. TopLegal (Italy) Banking & Finance and Insurance Guide, 2021;
Ranked in the category Legal Award Selected: Finance. Milano Finanza (Italy) Legal Awards, 2020;
Ranked in the category Legal Award Selected: M&A Mid-Market. Milano Finanza (Italy) Legal Awards, 2020;
Recognised Practice in Dispute Resolution (Italy). Chambers Europe, 2019;
Ranked amongst the top law firms in Italy for Labour and Welfare. Sole 24 Ore and Statista (Italy) survey, 2020;
Ranked in the category Legal Award Selected: Employment Law. Milano Finanza (Italy) Legal Awards, 2020.
The office
We established our office in Milan in 2000. Our team in Italy is currently comprised of 8 partners and around 26 additional lawyers.
We cover a wide range of practice areas, including: banking and finance; capital markets; corporate, M&A and securities; compliance and regulatory; dispute resolution and litigation; employment and labor; real estate; bankruptcy, financial restructuring and insolvency; private equity; project finance.
We have extensive experience in the industry sectors that are core to Norton Rose Fulbright's global business: financial institutions; energy; infrastructure; transport; technology and innovation; life sciences and healthcare.
Drawing on our knowledge of the complex Italian regulatory frameworks, our keen understanding of domestic business practices, and our experience of dispute resolution and litigation techniques, we provide clients with high-quality and cost-effective solutions to legal issues.
We are known for our pragmatic and commercial style as well as our ability to advise and support clients in pursuing strategic growth opportunities in Italy and wherever in the world these may arise.
The Role
An opportunity has arisen for a candidate graduated in Law or a newly qualified Lawyer to join our Employment team in Milan, a well-regarded practice dealing with cutting edge employment work across an international spectrum. The team's client base spans a wind range of industry sectors, in particular financial services (consumer credit), technology and innovation (lighting and food delivery) and life sciences (cosmetics) industries.
The candidate will work in a Team specialized in all aspects of employment and labour law, including corporate restructurings, transfers of business, mass redundancies, individual dismissals, employment contracts, HR regulations and policies and commercial agency law.
He/she would be energetic, driven and focused individual with exceptional academic achievements and a capacity to deliver quality advice accurately and efficiently. At Norton Rose Fulbright, you will be rewarded with genuine career prospects and an excellent team environment renowned for its collaborative culture, passion for client service and professional development opportunities.
Skills and Experience Required
Graduated in Law in Italy or newly qualified lawyer
Studies and experience in the Employment sector will be considered with priority
Fluent in English is a must; good knowledge of a third language is a plus
A good knowledge of the employment law and current developments is essential
Passion for his/her Law studies with the objective to work as a lawyer in an international law firm
 Excellent problem solving, analytical, technical and drafting skills
General Approach
Candidates should also:
Develop and apply technical knowledge and professional skills
Assist the Team with researches, presentations, publications and all business development relatedinitiatives
Assist and cooperate with the team in drafting legal advices and court submissions
Focus on efficiency
Work effectively with people
Support and build working relationships with other members of the team and to actively work for the interest of the whole team
The Team
Italy is a core part of our European platform. Our Milan office has been a leader in the Italian legal market since 2000. Our team in Milan, comprising around 20 lawyers, including 7 partners, offers domestic and international clients a wide range of legal services. We are highly active in assisting international clients doing business in Italy and in advising Italian clients on large energy and infrastructure projects around the world. Our lawyers in Italy are well known for their pragmatic, commercial and business-oriented style, as well as specific industry knowledge.
Successful candidates will work as part of a highly motivated team to provide proactive support to partners and fee earners in a full range of activities and to carry out any other duties as reasonably requested. He/She will proactively work with the fee earners to ensure relevant documentation is produced to meet clients' expectations and deadlines.
Skills and Experience Required
Attending the last year of Law university
Good knowledge of both Italian and English language (written and spoken)
Accurate and computer literate
Able to take on own responsibilities
Legal entrepreneur with relevant commercial practice
Open-minded, eager to learn and independent
Able to use initiative/problem solver
Organized with an ability to meet deadlines
Pro-active and positive with an ability to build working relationships
Able to work as part of a team
Strongly developed analytical ability.
In Milan we are regularly searching for stagiaires in:
Banking
Corporate Finance
Dispute Resolution
Employment
At Norton Rose Fulbright there is a lot of collaboration amongst (international) colleagues. It is therefore important to be able to collaborate well with others within the relevant practice area, the office and on an international level.
We are looking forward to receiving your CV on ITARecruiting@nortonrosefulbright.com. For any questions please contact Giulia Santoro, HR Assistant.
Diversity and Inclusion
At Norton Rose Fulbright we value difference and promote a culture of respect for each individual. We encourage workforce diversity in all aspects and at all levels and in doing so create an environment where everyone can realise their full potential and career ambitions on the basis of merit and skill.
If you are unable to apply for a position online or require any reasonable adjustments during the recruitment process, please contact our Recruitment team on london.recruitment@nortonrosefulbright.com
The Norton Rose Fulbright office in London has been awarded the Disability Two Ticks Symbol by Jobcentre Plus. The symbol identifies those employers who have agreed to meet five commitments regarding the recruitment, employment, retention and career development of disabled people.
We want to support your application as best we can. For that reason, we operate a Guaranteed Interview Scheme (GIS). This means that applicants with a disability need only meet the minimum qualifying criteria for a role to qualify for an interview under the scheme.
To find out more about Diversity and Inclusion at Norton Rose Fulbright please click on the following link
http://www.nortonrosefulbright.com/corporate-responsibility/diversity-and-inclusion/